Filter by Subcategory
Wednesday 7:00 - 9:00 Teen Tween Classes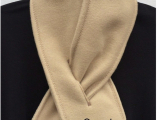 Winter Fleece Key Hole Scarf
with Trudi Savas

Next available session starts Oct 19, 2022 at 7 pm
Teen/Tween
Beautiful winter scarf made with chosen fleece fabrics or super fun witches scarf described and shown in 5+ classes. 
Applique Halloween Pillows
with Trudi Savas

Next available session starts Oct 26, 2022 at 7 pm
Teen/Tween Class
Beginners Welcome Bring your friends and share the fun.
Create your own designer pillow with spooky felt silohetes of your favorite spooks. Black Cats, Bats and whitches are just a few to choose from.
Choose your own fabrics, trims and cricut vinyl text if wanted.
Snacks included.